Free Hosting
Did anyone ever tell you that there's no such thing as a free lunch? There are two aspects to "free": One applies in any industry, and the other to the hosting and domain-registration business.

First, in any industry, marketing people will try to convince you that they are giving something to you for free. I'm always amused, though, than in order to get something for free you have to hand over some money first. Huh? What they really mean is that, if you give them some money for service or product A, they will give you service or product B for "free". The correct English words to use in such instances are not "give" and "free", but "include" and "at no extra cost".

But the advent of the Internet seems to have spawned a generation of freeloaders. However, these freeloaders would not exist if there were not companies out there who, for one reason or another, are just dying (sometimes literally) to give away their services for free. Some of us don't understand that, because our bills still come in and the bottom lines on all of them do not read "$0.00". Many such companies eventually disappeared, and the ones that continue to exist create income through advertising. So there's the rub; if you use a free service of some sort (whether it's hosting, email or anything else) someone is going to be subjected to advertising. In the case of your website or email, this is fine if it's for personal use and you're not trying to create a professional image. However, if you are a business and trying to make a good first (and second) impression, free hosting should be avoided like the plague, as visitors to your site will be subjected to advertising on your site -- advertising that may be completely irrelevant to your business or (on the other hand) may be very relevant to your business, leading anyone who clicks on it away from you and to the more professional website of one of your competitors!

Another aspect to consider is the fact that the "free" model -- as illustrated during the so-called dot-com bust -- doesn't always work in the long term, and companies formerly offering free hosting usually start charging at some point. Do you want to wake up one morning and find that your hosting has gone off-line because your host has gone out of business? Sure, that could happen to any company, but why risk it with a host that isn't getting any income from and so is not accountable to you?

As I said, there is no free lunch.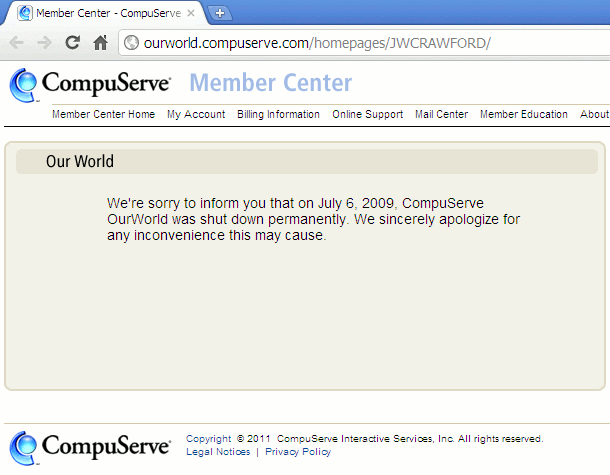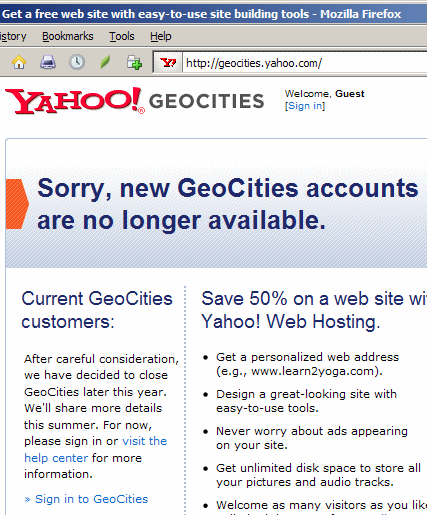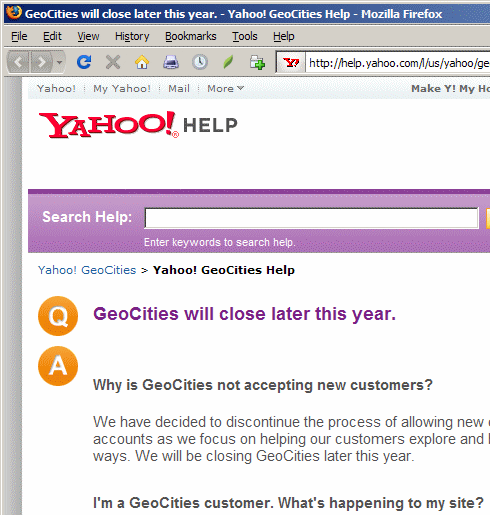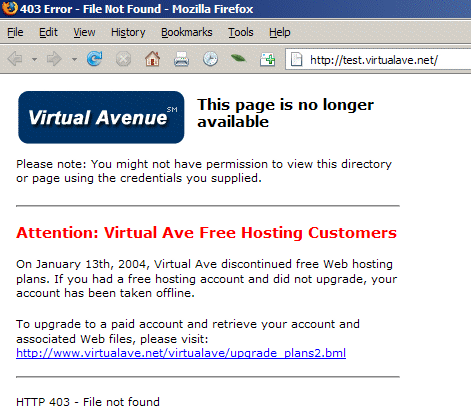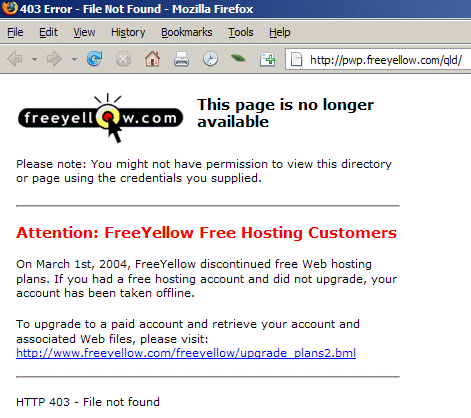 Relevant links: